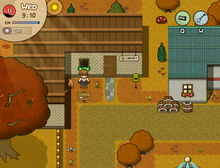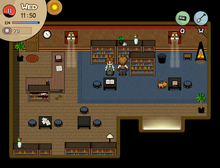 The Eyeglass Library is a location in the East Village. When the player first arrives, it will be closed down, since its proprietor will have left town.
Once it is open again, Villagers will be able to view books from 9am - 5pm.
Opening the Library requires the support of one of the Feral Shades.